Help connect your community and increase your revenues by setting up a Community Wi-Fi hotspot in your area.
Simply fill in the form below and we'll give you a call back. 
What is a Wifi Hotspot?
At Konnect, we believe everyone should have affordable access to fast and reliable internet.
Our wifi hotspots allow people even in the most remote communities to access the internet thanks to satellite technology.  
They are a great solution for areas where even 3G coverage is unavailable.
Join our expanding partner network
We now have hundreds of wifi hotspots with partners throughout DRC, Côte d'Ivoire and Tanzania.
To keep on connecting people in rural areas we want to establish more mutually beneficial partnerships. We are searching for local businesses and communities to become wifi hotspot partners.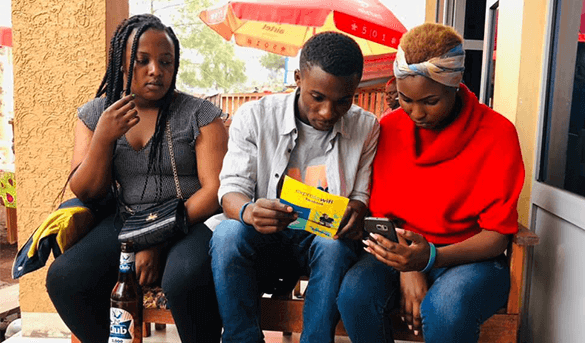 What makes a successful hotspot partner?
Becoming a partner is about getting your community connected whilst growing your revenues. Powered by satellite, our wifi hotspots bring internet to even the most remote areas. They are very successful in areas without even 3G coverage.
If you
are well established in an area which has no 3G coverage
have one or more shops / bars / other retail outlets
want to provide internet access to your local community
then get in touch to talk about this opportunity to develop your business.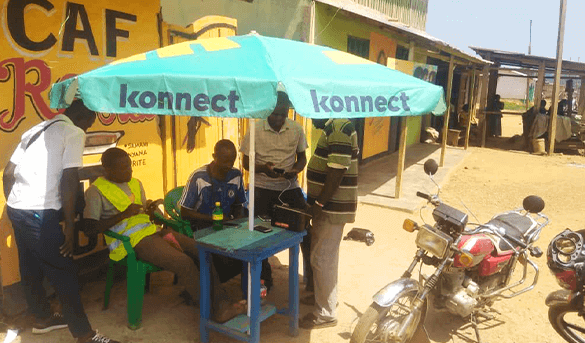 What are the benefits ?
Joining our network means creating new revenues for your business thanks to commission from selling vouchers : the more vouchers you sell to customers, the more profits you will keep on your sales.
Our range of datapacks offer different data volumes and durations to suit all types of budgets and purposes. 
We can also help to promote hotspots with branded collaterals, social media and website posts.
Our wifi hotspots are known to increase visits to retail premises, keeping customers coming back and get them staying longer to use internet. 
Get in touch today to develop your business
Simply fill in this form and we will call you back: